General Blood and Rh-Negative Information
From Religious inference to Ancient Astronaut DNA manipulation; there are many myths, theories, historical translations and scientific studies that suggest where the Rh- Factor entered the DNA of humans.
One thing that is agreed upon...
People with the Rh- Factor account for only 15% of the entire United States population, and said to be less in the total world's population. When broken down further between the A, B, AB and O blood types, it becomes even more individually rare.
Only 6% of the US Population is Type A-
Only 1% of the US Population is Type B-
Only 1% of the US Population is Type AB-
Only 7% of the US Population is Type O-
PLEASE NOTE ~
While Type O-Negative blood accounts for only 7% of the United State's Population, it is considered to be the NEW Universal Donor - Blood Type; that can and is being used for 100% of the population, as the quick fix. The supply is very limited!
Scientific research has lead to the belief that is in an anomaly, not of earthly origin or caused by a species cross breeding. This is because the Rh- factor does not occur in any other primate on the planet. The only time science has seen the Rh- Factor is when they crossbred a horse and a donkey to create a mule. The mule was born sterile and carried the Rh- Factor. While Rh- woman are not "sterile" in general, without medical intervention or only mating with an Rh- males, would often result in Rhesus Disease and may cause the newborn to be still born or die shortly after delivery.
To learn more about the different theories of origin behind the Rh- Negative Blood Factor, please click here. If you are Rh-negative and pregnant, learn more about your options by clicking here. Science is also making advances. You can visit the Rh-Medical Research & Studies page.

Why Rh-Negative Research?

Read more about why it matters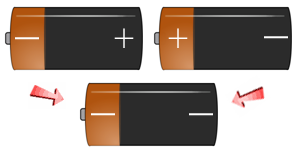 Two Rh+ people CAN have an
Rh- baby if BOTH parents carry the
RECESSIVE Rh-Negative Factor!